All about dropshipping you need to know in 2021
If you plan to make money online, dropshipping is one of the ways to do it.
Dropshipping is a modern online business model that requires very little initial investment. But how does dropshipping work, and why should you go for this model to realize your entrepreneurial dream?After reading this article you will have an understanding of dropshipping。
What is dropshipping?
Dropshipping is a type of retail fulfillment method, where instead of a store stocking products, it purchases the products from a supplier or dropshipping agent. The products are then shipped directly to the consumer. This way, the seller doesn't have to handle the product directly.
This makes the seller a drop shipping entity acting as a third-party supplier and a facilitator between the manufacturers and the consumers.
Sellers only need to build a site(Shopify,woocommerce,bigcommerce and so on) or ecommerce platform(amazon,ebay,Walmart and so on), create a brand, and be responsible for online marketing to get online traffic and bring orders to the online store, the rest is all left to the supplier or your dropshipping agent.
You'll never need to worry about stocking the products, their packaging, and their delivery. Suppliers directly ship the product to the consumer for enabling this chain of business you got to get your profit. Thus, as explained above drop shipping is the most low-risk business startup.
Is dropshipping legal?
Dropshipping is perfectly legal, however, there are several elements of legality that must be considered when developing and running your online business.
Licenses
Management of Taxes
Selling counterfeit products
The Licenses
It depends on the platform you want to sell on,if you plan selling Amazon,ebay,Third-party platforms,I think a business license is required because then you can open a business account.
If you plan sell own site such as shopify,woocommerce,bigcommerce and so on, the Business license is not required,So at the beginning of the business stage, you can first do without the registration of business license, because it will add additional costs, until the dropshipping business reaches a certain size, you can then consider the registration a business license.
But if you plan to work in this area for a long time, my advice is to register a business license,Because you will open a facebook advertising account or Google Ad account.
The Taxes
As well as with a dropshipping business licence, taxes can be very different depending on your jurisdiction. Irrespective of your country of residence, there are two key elements that come into consideration: Sales tax and income tax. Both are crucial for ecommerce business. Once again, if in doubt, always consult a professional.
Selling counterfeit products
If you are selling counterfeit products, which is not allowed by law, it is not legal.
Is dropshipping worth it?
Dropshipping is definitely worth it.but it depends on how you go about it, because it tests your skills in many areas.and you need to spend a lot of time on it to study.
The following points you must master:
Know how to choose niche products
Know how to find suppliers(Win more profits for you)
Knowledge of online marketing(SEO,SEM and so on)
Customer Service(Reduce customer complaints)
How to start dropshipping?
STEP 1 build site or Sign up for your sell account
if you are selling Shopify or others own site, you can find the niche product first,
then build site and Registered domain.
If you are selling Amazon, eBay or other platforms, you need to sign up an account first.
STEP 2 Find the niche product
The criteria for finding a niche are low competition, high profit, and high demand
And such products are easy to ship.
The way to discover niche products:
Google Trends
Use Keyword Tool
For example google AdWords, KWfinder,ahrefs, and so on.
Browse popular B2C websites
Use some tool find a niche, for example Adspy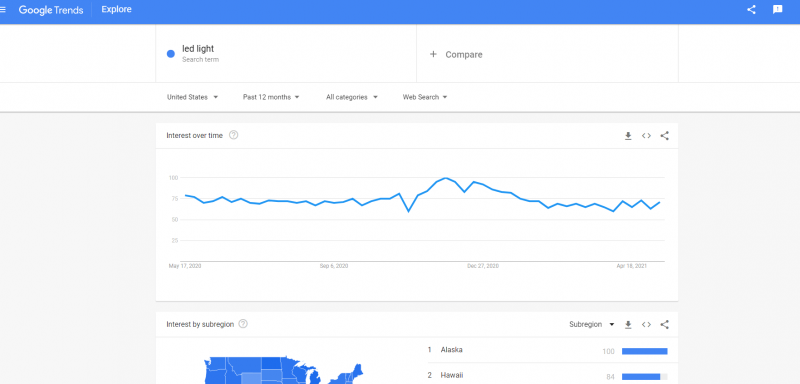 STEP 3 Competitor Analysis
After finding the product, competitive analysis is needed. you need to educate yourself on who your competitors are, what they sell, and how they sell their products. There are many ways to do this.
The following tools can help you:
Use tools like SEM Rush or Ahref to get information about search results in different locations across the world. and You can also view the traffic of competitors' websites(Traffic, keywords, advertising)
Adspy will help you see what your competitors are doing with their FB ads
STEP 4 Find a Supplier
Here is a list of some suppliers:
Aliexpress(There are a lot of products,about more aliexpress you can read this article)
Dhgate(Smaller than Aliexpress, but it is also a platform worth choosing,about more Dhgate you can read this article)
Oberlo
Alibaba(Online wholesale platform, which has many suppliers and many manufacturers, but they may not support dropshipping,you can read this

article

)
Bebonsourcing(dropshipping agent,help you product sourcing and ship)
Spocket
Made in China
Chinabrands

STEP 5 Market your dropshipping store
It's time to talk about marketing your new store. To stand out in your market, you may want to put extra effort into your marketing and advertising efforts when building your dropshipping business plan.
1, Paid ads (Facebook and Google).
The average cost for a Facebook ad is around .97 cents per click, which isn't too bad if you're newer to advertising on the social media platform. Facebook ads are scalable, products can perform well on them, and they tap into people's desire to impulse buy. You can run Shopping Ads in Google and target long-tail keywords where shoppers are more likely to buy. There's typically more price competition with Google ads, but it may be worth your time to test it out.
2, Influencer marketing.
Find the influencers on social platforms that fit your product
negotiate an affiliate fee with the influencer versus a flat rate. It's a win-win situation, because they'll make money off of each sale and the cost will be less for you.
3, Content marketing.
If you want to build a long-term stream of traffic for your store, add content marketing into your dropshipping business plan. Start a blog around your dropshipping niche and create content that entertains and educates your target audience. You could also start a YouTube channel, create infographics, or start a podcast to help get the word out about your brand.
4, Communities.
Get involved with groups of people who are passionate about your niche. You can start conversations with potential customers on Reddit, Facebook Groups, or online forums. Remember not to be too sales-y when engaging with a community. Aim to help and build relationships with potential customers so they trust your brand and want to buy from it.
5, SEO
If you want to run your website for a long time, it is necessary to use SEO promotion, which will improve your website ranking on search engines and bring natural search traffic to your website.

Step 6: Optimize
Once you have spent time building your website, brand, and marketing you can start to analyze the results of your hard work. You may find that certain marketing activities are hugely successful while others are not so much. Or you can look at your pricing against competitors and see if you could change things up a bit to make things more competitive.
You can use tools like Google Search Console or Analytics to evaluate your online traffic to make sure that traffic is increasing, not decreasing. If you are using third-party tools for email marketing or social media reporting, set up weekly or monthly automatic reports so that you will be reminded to analyze this information regularly. Even a quick snapshot of data from a tool can be enough to decide if a campaign is working or not.
Overall the most important part of a successful online ecommerce store is to test and optimize in order to increase the revenue that you generate online. This makes sure that your website will not fall behind best practices and keeps you ahead of your competitors too.
Conclusion
There you go! We've got you covered on how to start a dropshipping business. By applying some of the advice from this article into your own online store, you work towards building an online empire of your own. If you have questions along the way, feel free to leave a comment or reach out to the bebonsourcing team here. And remember, the best way to learn how to start a dropshipping business is by taking that first step to build it.