Is Alibaba Safe? Guide to Buying From Alibaba Safely
Alibaba.com is the world's largest B2B Portal where importers find products and suppliers in China.
Many people are seriously concerned about the safety and legitimacy of this platform."Is Alibaba safe and legit?", "Is Gold Supplier and Trade Assurance 100% secure for import buyers?"
This guide will introduce Alibaba and how to buy safely.
This video introduces what is Alibaba
Is Alibaba safe and legit?
The answer is yes, Alibaba(Group) is a company listed in the U.S. stock code: BABA
It is regulated by the U.S. Securities and Exchange Commission(S.E.C)
So from a legal perspective, Alibaba is safe and legal.
They have strict rules and regulations that keep most of the transactions secure on the platform. However, Alibaba is just an ecommerce platform that connects suppliers with buyers.
Every platform has some bad sellers.so it's important to choose the right supplier.
3 steps for buying from Alibaba safely
   Step 1 selected good suppliers(Always get an extra one or three suppliers for backup)
     9 Tips For selecting a reliable supplier on Alibaba
Review the Company Profile
Look up the company name, address, email address, company's display page, the website of the supplier.
The name of the company reflects the nature of the company, it is a factory or a trading company.
You can use Google Maps to search for the company address, and see the size of the company on the map.
Use Google/LinkedIn search, search company name, phone number, etc. to see if there are any negative reviews
Many sellers display related photos about their office, photos of exhibitors, photos of certification, and so on. You may say the photos could be done by Photoshop. I have to say that people cheating with these kinds of photos are few and far between. Suppliers are deemed more reliable if they can provide photos that show themselves in the factory, at a production line, or in small videos.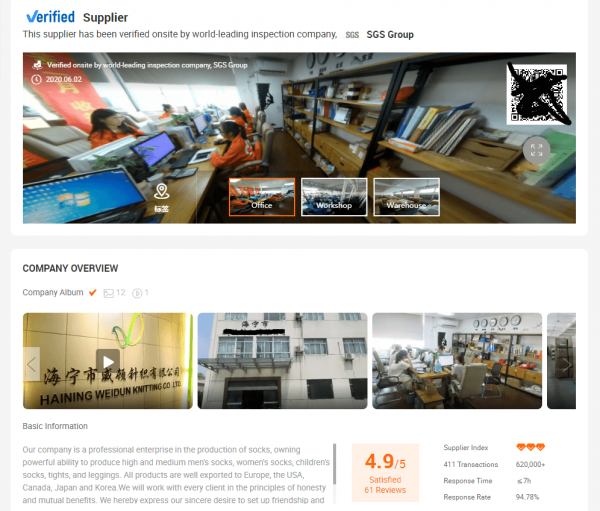 The professionalism of product line in store
Check the professionalism of the store's product line to determine if the supplier is suitable as a long-term partner.
Trading companies are usually the ones whose products are scattered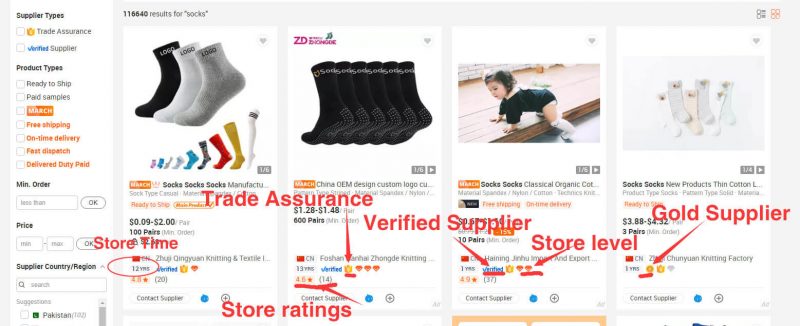 Gold Supplier and Verified Supplier
The most important difference between Gold Supplier and Verified Supplier is that the fees are different. Verified Supplier pays more. Therefore, we can believe that companies that intend to pay more will attach great importance to customers on Alibaba, which may be their main source of customers. (read more about Gold Supplier and Verified Supplier)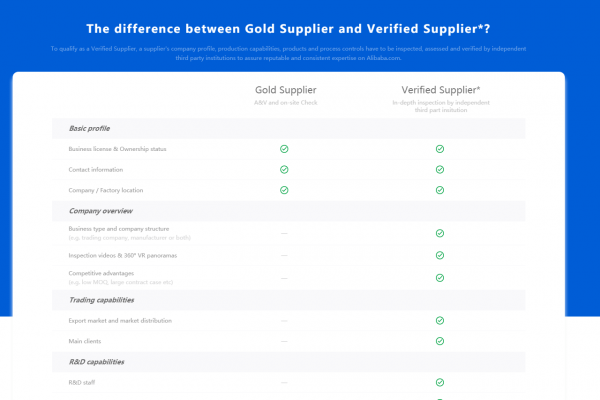 Trade Assurance has provided buyers with plenty of protection, so there's no need to worry about financial issues. also,you can use paypal pay sample fee or small order
To get rid of unpleasant issues that can occur with the transaction process, we need to weigh the pros and cons of suppliers in all directions.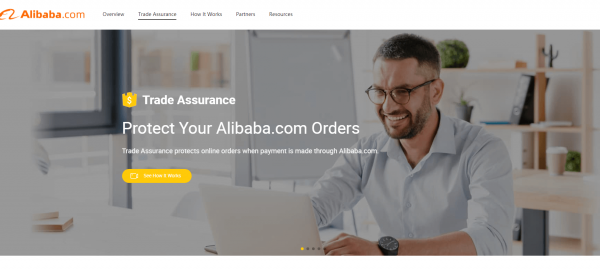 Generally speaking, the higher the level, the longer the store's time and the more orders processed(read more about SOPI)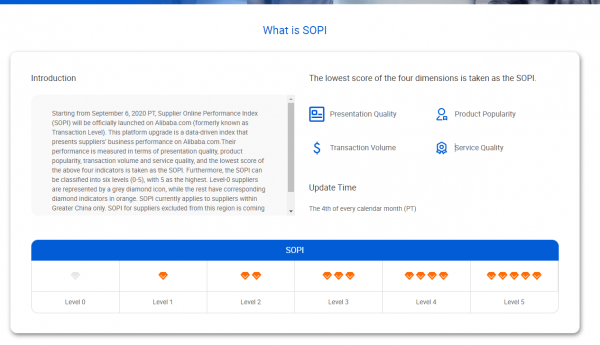 Store establishment time
The greater the number of years, it means that the company is reliable and has more experience in this industry.
I suggest looking at the number of reviews and the content of bad reviews
Reflects the speed with which emails are reply
If the response rate is too low, don't expect too much
More quantity means more orders in the past six months
The higher the number, the better
Summary:
Store level, Response Time, Response Rate, Response Rate, On-time delivery rate the bigger the number, the better.
Usually Verified Supplier is better than Gold Supplier.

Step 2 Ask questions and follow up.
Minimum Order Quantities (MOQ's)
If you see the minimum order is for 60 pieces. You may negotiate the Minimum Order Quantity with the supplier. Also, the vendor can export some products for free when you ask them.
Pricing For Samples
Ensure to ask their cost for each unit if they send their samples to you. For the reason that often, it is greater than their overall prices.
Production Pricing
The production cost may vary starting from $1 upto infinity. Getting discounted prices, rely upon the huge order that you have placed.
Payment Terms
You may need to ensure that the vendor agrees to the payment terms that you are comfortable with. When they do not agree, you must find some other supplier who does.
Step 3 Get samples.
It should go without saying that before you invest any significant amount of money into inventory you need to get samples to check and verify quality.
What types of risks you will usually run into when ordering from Alibaba.
  1.Low price to attract you but raise the price before placing an order.
If the price is obviously lower than the marketplace price for your inquiry, please focus. You will likely be informed that the validated cost is not available for the order (after you've currently established the sample as well as are ready to order) which instead, the amount has actually boosted. The method to avoid such a scam is to stay clear of choosing distributors who promote really low prices.
so you need to inquire more suppliers about the price of the product.3-4 are reasonable.
  2.Get your payment but don't ship your products.
Most internet users are afraid the fraudulence of paying money.
Yet not obtaining items when getting online. This is the most typical worry and take the chance of people encounter while buying from Alibaba.
But, it is, actually, impossible for such things to happen amongst Chinese suppliers selling on Alibaba.
  3.The sample is good, but send you bulk order mixed with defective products
The sample provided to you is very good, but sometimes defective products get mixed in with the bulk products. The appearance of these defectives does not seem to be a big problem, but the performance ends up being much worse.
As long as the defective rate is acceptable within a certain range, if the factory wants to establish a long-term and stable cooperative relationship with you, it will usually supplement these products in the next batch of goods.
  4.Low price to attract you but ripe you off on shipping fees
This problem will be encountered when buyers push down the price too much, so please don't push down the price too much, and ask more suppliers to understand the reasonable price range.
  5.Sell fake or infringement products
Selling fake products does not comply with the rules of the platform, and such types of items contain infringement problems. They are hard to go through customs as well.
so please pay special attention to this issue
  6. Agree on Trade Assurance at the beginning, but refuse before you place an order.
Some suppliers just agree to receive payment by Trade Assurance at first. However, when you place an order, they will ask you to make an offline payment and use the lack of payment or handling fee received as excuses. If this happens, don't pay offline because this type of operation is outside of the protection of Trade Assurance from Alibaba.