Top 5 Best Wholesale From China Websites(Best & Legit)
Are you intending to release an ecommerce store and are therefore looking for a reputable dealer to acquire Chinese items in bulk from? Search sites like Alibaba?
If yes, this article will help you!
Presently, there are many Chinese wholesale internet sites in China which are wholesaling affordable clothing, shoes, handbags, boots, precious jewelry, wallets, clothing, swimsuit, and various other economical products.
Today, let me introduce you to these 5 wholesale websites and review each according to the following 6 elements:
(These 5 sites were handpicked by me and are all legal, so you can use them with confidence)
Platform communication tool

Payment methods (online or offline)
Recommendation Rate:★★★★★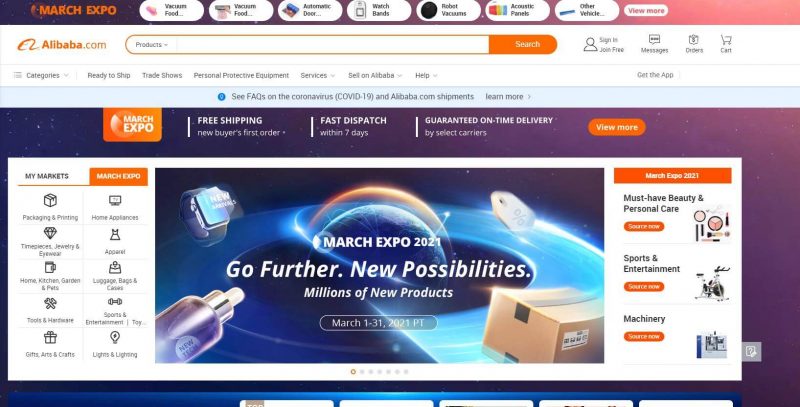 When it comes to buying wholesale from China, almost everyone knows Alibaba.You can get almost anything you want.
Alibaba's suppliers mainly provide wholesale, OEM and ODM. These services can fully meet your product and special requirements.But there are still some issues to watch out for.
Type of supplier:
There are lots of manufacturers and traders on the Alibaba platform. As a beginner, it is challenging to recognize who is the producer or the trader.
For starters, there is no need to get too hung up on the type of vendor you're dealing with. Your focus is on your product, and as you get more experience with a variety of vendors, it will be a natural measure of whom you're buying from.As long as the quality is right and the price is right, it's OK.
MOQ:
In general, consumer goods will have a minimum order quantity, except for the large machine and some electrical products, MOQ is not required.
Minimum order can be 1 to 500pcs of your products. Some of suppliers are able to accept small quantity orders. As there are so many suppliers in Alibaba, prices and MOQ varies greatly. Keep the balance of price and quality in mind.
Platform communication tool:
There is an online chat on Alibaba called TradeManager where you can communicate with the vendors any time. You can also connect with them via email, phone, etc. All of these are very convenient means of communication.
Payment methods (online or offline):
You can choose to pay through credit cards, bank transfers, e-checking, Western Union, PayPal, and other similar services.
Alibaba owns a goods channel for buyers and vendors called Trade Assurance. It is very easy to operate, and because Alibaba endorsed it, many buyers trust it. You and your suppliers can initiate Mode of payment is also flexible.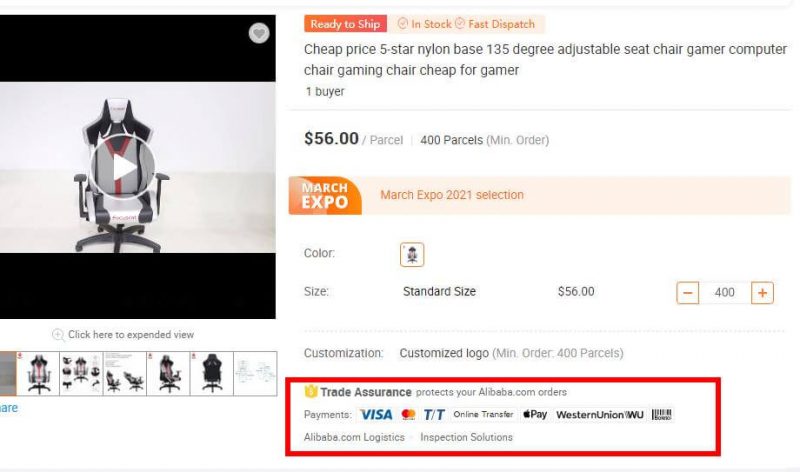 Shipping method:
Alibaba has a vast variety of shipping methods available.
Depends on what kind of logistics the seller can offer, and the quantity of your goods
Buyers are recommended to negotiate with the supplier and choose the shipping channel that best suits both the parties.
Platform considerations:
There are good and bad sellers on the platform, and you need to find a suitable supplier based on certain experience.
It is usually suitable for buyers who purchase products in large quantities
This article will help you buying from Alibaba safely
Made-in-China mainly provides e-commerce services for Chinese products globally, and it is also one of the most famous B2B e-commerce websites in the world. All suppliers are verified which means that all are real people by Made-in-China.com. The reputation of Made-in-China is not as big as that of Alibaba.Website overall traffic, ranked second.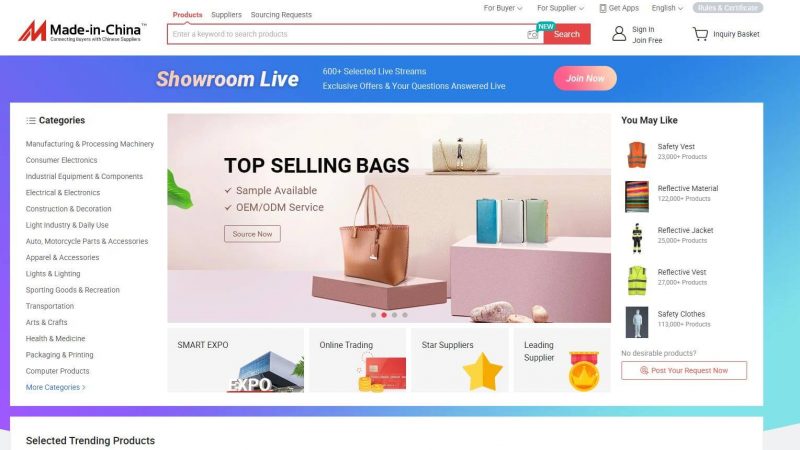 Type of supplier:
same with alibaba, There are lots of manufacturers and traders.We need to choose suitable suppliers according to our own situation
MOQ
If the value of a product is high, there usually be no minimum order quantity for that product.
usually MOQ is >100+
We can easily look up the sellers whose minimum order quantity requirement is in accordance with their demands.
Platform communication tool
There are 2 ways of communication with the suppliers on made-in-china.com which are via sending an inquiry online and chat online via the Trade Messenger. The main contact way is still via email.
Payment methods (online or offline)
Depending on the seller's situation, different sellers can provide different payment methods.You can see the payment method provided on the product
description page.some product support payment online,it is depend on the supplier.
Usually support L/C, T/T, D/P, Western Union, Paypal, Money Gram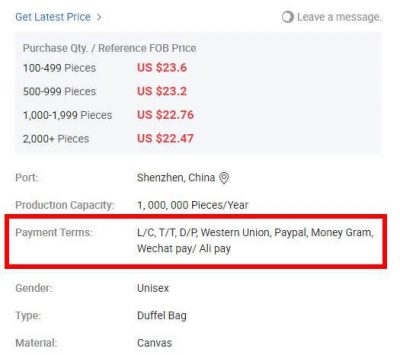 Shipping method
Suppliers can offer three main modes of transportation which is by sea, air, and express. You can choose the shipping method according to your product and the weight of your goods and Time requirements.
Platform considerations
Made in China is a B2B website with a long history, but in the market competition, Alibaba occupies a major position,but it can still provide you with valuable information,
Third largest B2B site in terms of overall traffic.Global Sources mainly provides B2B website platform and exhibition services for Chinese suppliers.Exhibitions are a feature of this site
.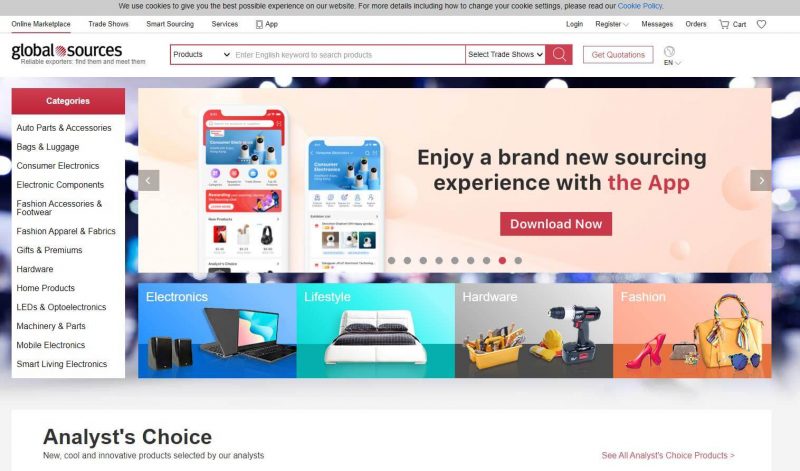 Type of supplier
The Global Sources supplier types usually are factories with trading departments, big trading companies because they need to pay more for Global Sources. Therefore, the suppliers of Global Sources tend to have higher quality products. It is difficult for small manufacturers and traders to join the Global Sources platform and trade shows.
MOQ
The minimum order quantity is set by the suppliers and in many cases, can be negotiated to reach a number that is suitable for both buying and selling parties.
Platform communication tool
You can contact the supplier through "Inquiry Now" and "Chat online" on Global Sources.
Payment methods (online or offline)
Like minimum order quantity, payment method is also determined by the supplier.
Shipping method
Once again, GlobalSources doesn't have a well-defined shipping channel. Buyers have to reach out to the suppliers and decide on a shipping method.According to your goods situation, choose suitable for their own logistics
Platform considerations
the Global Sources also has an exhibition service and if we need the exhibition, we can also go to the Global Sources exhibition to wholesale the products.(It's worth noting that 2020 offers online exhibitions)
If you need to stock up on your own, ship your own products, or have your own distribution channels, consider using this platform.
AliExpress is owned by Alibaba,
AliExpress's sellers mainly provide retail,dropshipping and small wholesale services. Normally, there is no minimum order quantity requirement on the aliexpress website. Even if you buy one, the seller will ship it to your address.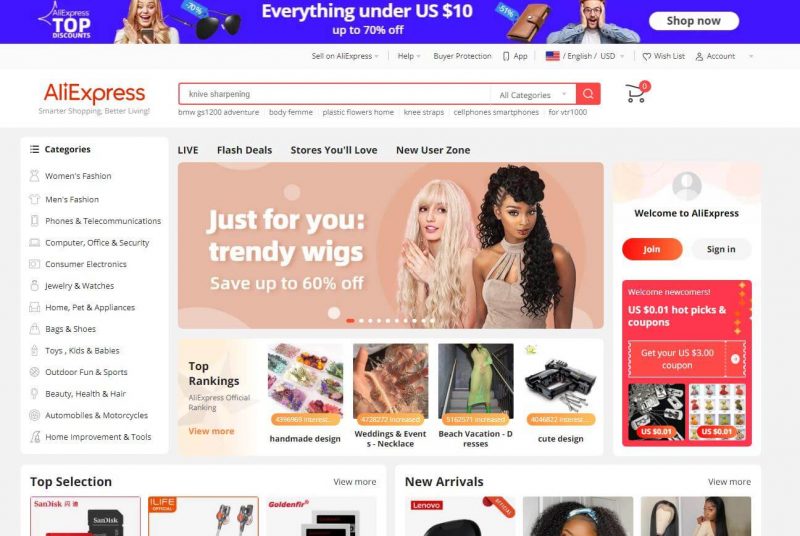 Type of supplier
The real manufacturers are not many, most are small trading companies, brand sellers
MOQ
There is no minimum order quantity requirement on Aliexpress You can buy 1 and the seller will ship it to your address.
If you order a small amount, the price will still be cheaper. If you need to wholesale more products for instance products that costs more than $1,000, the price of AliExpress will be much more expensive. I do not suggest, Another major AliExpress feature is DropShipping service because there are many personal websites and they purchase their orders from China and sell it to their final customers in all over the world. Many of the websites are hosted by Shopify, Woocommerce and Bigcommerce.
Platform communication tool
On AliExpress, you can chat online with sellers use TradeManager, or send messages. They will reply to you within 24 hours.
Payment methods (online or offline)
Multiple payment methods can be utilized while shopping from AliExpress such as Credit Card, PayPal, Western Union, Cash Payment etc.
The payment process is quite straightforward and barely causes any inconvenience to the buyers. .
Shipping method
The usual shipping method of AliExpress platform is the official shipping method, and the time limit varies according to different countries. The peak season is usually slow.
Sellers will choose express delivery for you if you have a high-value order such as electronics, but not for cheaper orders due to the very expensive courier fee.If you have special needs, you can contact the seller.Some sellers offer overseas warehouse ship, so the delivery time will be much faster, but many have not overseas warehouse.
Platform considerations
AliExpress is only suitable for small orders, such as dropshipping. For small orders, AliExpress's prices and shipping costs are very cheap. The bad thing about AliExpress is that the shipping time is longer(some seller have overseas warehouse). If the package is lost during shipping, we may need to claim refund or buy again.
DHgate is an online wholesale website and all products are made in China. Some functions are similar to AliExpress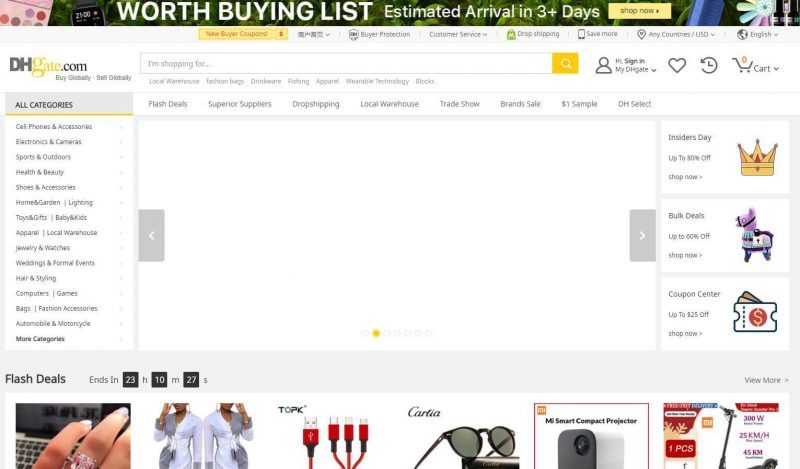 Type of supplier
Trading companies and small manufacturers.
The seller group in DHgate and AliExpress are partly overlapped
MOQ
Usually MOQ 1 is OK.Because this website is similar to AliExpress, some sellers have also set up shop on AliExpress.so if you need dropshipping you can try use this site too.
Platform communication tool
There are two main types of contacts with suppliers on DHgate which is by sending messages and chatting online. DHgate does not allow customers to contact the supplier by mail.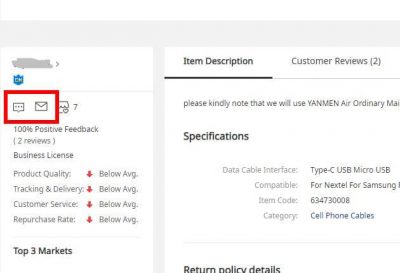 Payment methods (online or offline)
Buyers can pay via credit card, debit card, Skrill as well as Bank Transfer.
Shipping method
ePacket, FedEx and DHL are among the most trusted international shipping associates of DHgate.
Moreover, there is another method called "DH Storage" that guarantees fast shipping for buyers and customers residing in US.
The method can only be applied for products that have a DH Storage badge on their page.
Platform considerations
The overall function is similar to AliExpress, not as well known as AliExpress,
If you are small wholesale or dropshipping you can try use DHgate too.
Finally, it's your turn
If there's anything in the guide that confused you, you can tell me about it. I'd love to hear from you soon and I'll be right here to respond.
And please feel free to contact our free sourcing agent if you have any questions.